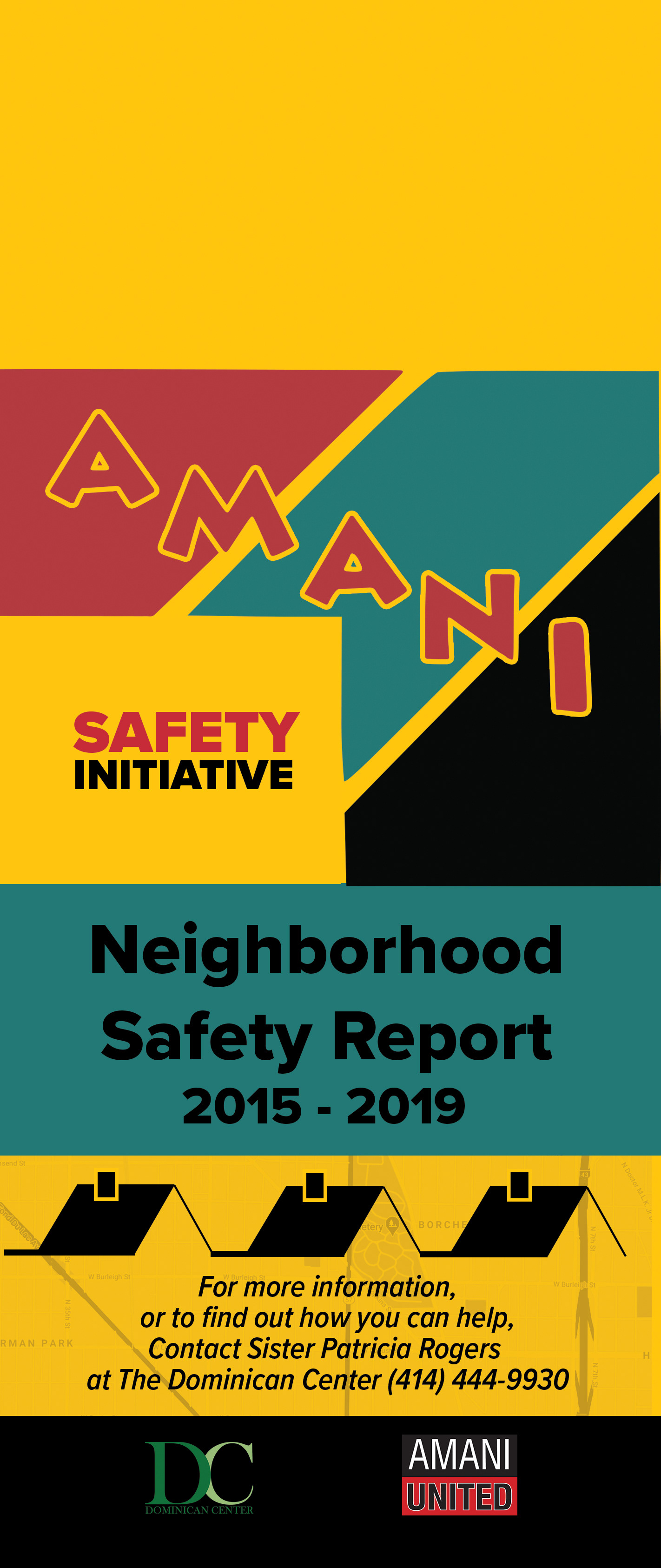 Data You Can Use (
datayoucanuse.org
) wanted to create a series of infographic doorhangers that brought safety data back to the Amani community.
After discussing the project goals with the Executive Director and reviewing a comparison safety report, I designed the doorhanger to share community data in a clear format.
The project was delivered to the client and distributed to residents of the Amani neighborhood.